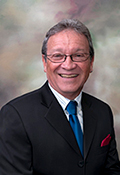 Jacob Radoszkowicz
jacobrad@eliteinternational.com

(954) 854-0210

Realtor Associate
Jacob Radoszkowicz graduated from the University of Campinas , Sao Paulo, Brazil with a Bachelor in Food Engineering.
He considers that one must understand current and future customer needs, meet customer requirements and strive to exceed customer expectations, based on building alliances with clients that will last a lifetime.
I am an Associate at Elite International Realty, one of Miami's most exclusive Real Estate companies. Elite is a boutique firm with a history that spans for almost three decades helping its customers make the home buying and selling experience pleasurable and convenient by building relationships based on trust, respect and mutual understanding.